OUR MISSION:
The Vertex Foundation seeks to improve the lives of people with serious diseases and contribute to the communities where Vertex is located through education, innovation and health.
We support projects and organizations with a strong commitment to inclusion, diversity and equity and seek to advance these values through all of our programs.
About Us
Celebrating Teachers and Cultivating a Pipeline to Strengthen Their Workforce
In the midst of the COVID-19 pandemic and the learning losses that happened as a result, the work being done by City Year to support students and teachers has become more important than ever.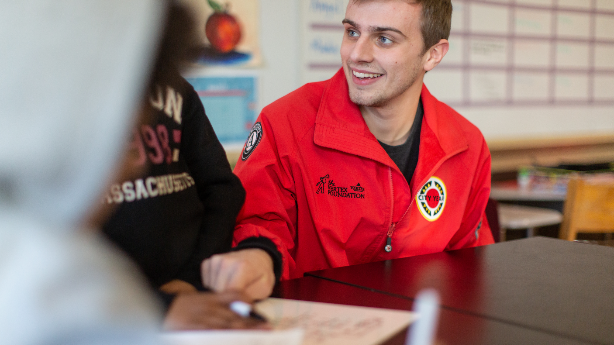 The Vertex Foundation was established in 2017 as a long-term source of charitable giving in the communities where Vertex is located. We aim to make a lasting impact on our communities through targeted investments that align with our key focus areas.
charitable
GIVING
in 2021
$9+ Million
Nonprofits supported through our Vertex employee Matching Gift Program
in 2021
1,969
Donated to global
COVID-19 response
IN 2020
$5 Million
committed to racial
equity and social
justice
IN 2020
$4 Million